Changeling Dawn (Changeling #3)
Published December 27th 2011 by Kensington-Brava
Shadow and moonlight merge beneath her bare feet,
the forest floor blurring as she flees the dogs and torches. Werewolf, monster -- those are the names given her kind by the humans who hate them.
Kenzie Macleod has spent her whole life hiding what she is, and she's not about to open up to any man, even one as powerfully attractive as wildlife expert Josh Talarkoteen. But legend says that a Changeling cannot escape the call of her true mate, even in the wilderness of backcountry Alaska.
An isolated archeological site, a terrified Changeling cub, a secretive research center -- as Kenzie and Josh face the ultimate betrayal, his obsidian eyes promise untold pleasure and hint at dark secrets of his own . . .
I love to stumble upon a book, with no expectations and be blown away by its storyline. Changeling Dawn did ''Bring It On''! Right into my face! I never suspected to find a great story, characters and a stunning background plot!
First of all, Alaska is probably one of the most beautiful places in the world. And the author, Dani Harper, did a great job with the description of the environment/ambiance/atmosphere of her characters: we can almost see, smell and even touch that place through her writing. Changeling Dawn is the first book I read from Dani Harper and wouldn't be the last for sure!
Kenzie's the kind of girl who loves to be left alone, working by herself without having to care about others. She's pretty, a kick-ass girl with a temper! She work on her archeological site in Alaska
(all alone) and on her way to her site, she'll meet Josh, (the Yummy Candy guy,
sexy, muscular and intriguing wildlife expert) and then a lost changeling cub named Anya hidden near her camp site. Her world would be change forever when she'll try to find out what happened to the poor girl. Kenzie and Josh will team up together and try to help the wolf cub. They will discover something bigger than just a lost pup.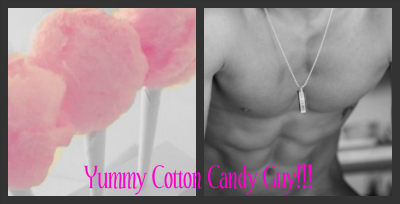 Actually, a great story, I really get into the main course: really quickly and everything that happens around the basic plot is just a plus! I love the way everything seem to fall into place, the writing style was great and I never had to put the book down. It was a pleasure to read this book from page one until the very end!
I really appreciated the ending. Never thought it would end like this, and I can tell you that I wouldn't take the same decision,...!!! Even if it's the third book of the series, you can read it as a stand-alone book. I didn't read the first two stories, but I never get lost and enjoy it anyway!
I recommend this book, go get a copy, borrow it, you can start the series with the first book or read them as stand alone!
You want to know more about this author: