Published February 7th 2012 by Knightwatch Press
Draken needs a soothsayer to help him keep his kingdom under his own rule and not that of his twin brother. What he doesn't count on is that his bewitching soothsayer, Willow, could possibly be the fall of the entire Underworld without trying to do so. One small twenty year old secret could destroy everything Draken has ever held dear. Through battles, both political and emotional, the King must do what is best to destroy his brother and hold his kingdom in the right hands, although nothing is ever what it seems and no one can be trusted in the Underworld.
Because de cover gives me chills down my spine!!! O.o
If I could choose one book to take with me on a deserted island, it would be The Demon King! Well, I would probably take more then one book (or I would die), but this book would surely be in the top of the list!
The first time I heard about this book was a few months ago, when the author: Rhiannon Mills's posted the book cover on her facebook page with a little blurb (just enough to tease me!). I'm a BIG/HUGE fan of Satan, Hades, the Devil, or in this case: the Demon King. I love to read and discover new legends and myths about him and how the author manage to turns out the good (or not) in the mystical and famous character!
This was my very first book writen by Rhiannon Mills and I wasn't sure where I was going with her writen style, but you just can't imagine how hard I fell for her storyline, characters and the way everything seems to be so natural! I really appreciate discovering this author. It was one of my favourite ''new author to-me'' this year!
Draken is the king of the underworld, but he's trap in a ''perpetual'' war against his own twin brother, who wants the throne and rule the kingdom. To protect his crown, Draken's in need of the power of a soothsayer to overcome his twin. As you can imagine,the only remaining soothsayer is Willow, who lives in the human world and she doesn't know a thing about hell or her own powers.
When I started to read, I was so ''in'' this book that I didn't notice the fact that I almost read over 75% in one sitting! And for those who have read my review before, I hate to read on my computer.... And the most amazing fact was the very low romance profil. Yes there's romance, but not the same kind or intensity I use to read in other PNR story. The action, the betrayals, the characters, the storyline in general was so intense and compelling that I didn't miss the romance. Yes of course there's a relation between Draken and WIllow, a slow but still growing relationship, and I found it pretty normal.
I give my sweet candy love style for the romance :)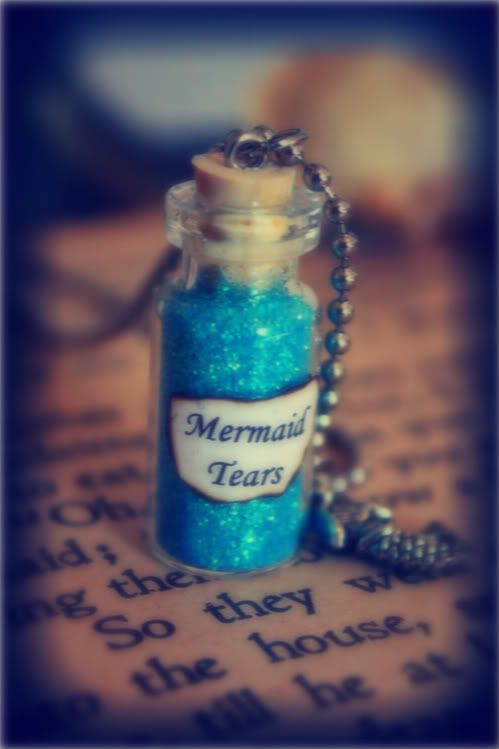 The characters are charming, (Willow is!), well described and they have they very own personalities. I really liked the fact that Draken keep his bad ass attitude even with Willow and doesn't change (that much), because of her. He still keep his dark and cruel mind, but he's able to be soft and really cares for Willow without showing up to everyone.
I give my mermaid tears for this one!
One of the best ending I read so far this year, even if she made me cried, Ms Mills, how could you..... I hate you now.... You provoke my inner beast with that end, I was really surprise and kinda mixed up. Hope there will be a sequel!!!!
O.o You just CAN'T leave me like this... it's cruel...
If I was you I would run and go get a copy: paperback or e-book.
Goodreads
You want to know more about the author
Where to get a copy:
Go get hem tiger!